Helping You Create the Changes You Want!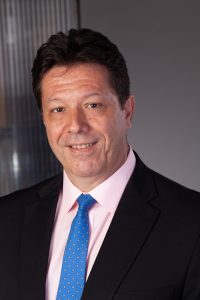 Paul Figueroa has over two decades of expertise in providing trainings, breakout sessions and keynotes. Paul is a 12 year veteran of the King County Sheriff's Department, where he spent much of his career working with street gangs. In 1998, he drew upon his experience, left law enforcement and he's been working to positively impact the lives of people, staff, companies and organizations ever since.
In his trainings, programs and keynotes, Paul provides the tools people need to ensure a brilliant and happy future.
Paul's company has a master contract with the Washington State Department of Enterprise Services and the State of Arizona to provide trainings to their staff, managers and leadership.
He was awarded the "Governor's Child Abuse Prevention Award" for his work with children and families in Washington State. He has a contract with Work Source Alamo in Texas to provide trainings for those working with children, and he's been a foster parent trainer through the University of Washington for over eight years now.
Paul has been a featured speaker at Society for Human Resource Management conferences, The American Society for Health Care Human Resources Association, The National Indian Gaming Association, The National Indian Head Start Directors Association, The National Native American Human Resources Association and The Northwest Human Resource Managers Association, to name only a few.
Paul was flown to Singapore to presented his Seven Steps to Phenomenal Management Skills to the largest HR Conference ever Asia. He's appeared on Radio Disney and the Today Show, and he's authored his "Listen, Your Life is Calling" series, which are available on Amazon.com
He has an extensive and diverse client list, including Subway, the Washington State Association for Head Start ECEAP, Seattle Mental Health, The Boys and Girls Club, The State of Washington, Region 9 Association of Head Start ECEAP, The State of Arizona, Williams Kastner Law Firm, UPS and many, many others.